Welcome to ATLAS Engineering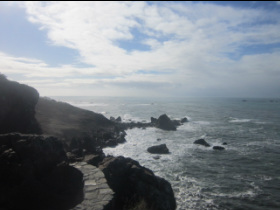 We are proud to offer full service Civil and Structural Engineering to local architects, contractors, developers and property owners along the entire Northern California coast and surrounding areas. From Simple to Complex Designs, New Construction to Remodels, Residential or Commercial, we offer the finest service in our field. We specialize in custom residential homes and site improvements, and we also have experience with commercial development and subdivisions. Our ability to provide Initial Planning, Engineered Designs, Drafting Services, Project Management Services, Testing and Inspection allows us to see your project through from start to finish. Our small but talented office is locally owned and operated, with extensive knowledge of the North Coast and Current Construction Practices and Codes. Our projects extend throughout Northern California, including Humboldt,
Del Norte, Mendocino, Lake, and Sonoma County, as well as the State of Oregon.


ATLAS Engineering ... for ALL of your Civil & Structural Engineering needs.


---